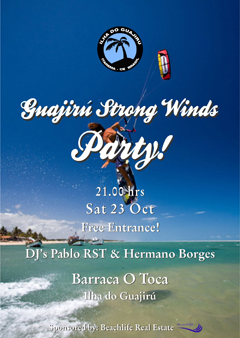 Kiters, windsurfers, tourists and ofcourse also locals!, they all came from far and in large numbers.

From literally everywhere!

Now everybody can't wait to enjoy the next large event at Ilha do Guajiru, a full weekend of watersports fun, music and party!

20th of November -
The Guajiru Around the Island Race & Party!